World Class Calibration Laboratories
Bagan's greater Fort Wayne calibration lab houses state-of-the-art equipment and NIST-traceable standards to ensure our customers are receiving the highest quality and most trusted calibration services. Bagan's 40-page 17025 accredited scope of capability and best uncertainties give us the ability to provide premier service to nearly any industry or be a single source calibration provider.
On-Site Calibration Nationwide
Bagan's on-site calibration service provides A2LA accredited field calibrations throughout North America. These on-site calibration services are designed to be timely and reliable with minimum down time. Bagan employs highly qualified field engineers who stay current through extensive and ongoing metrology training.
Request On-Site Calibration »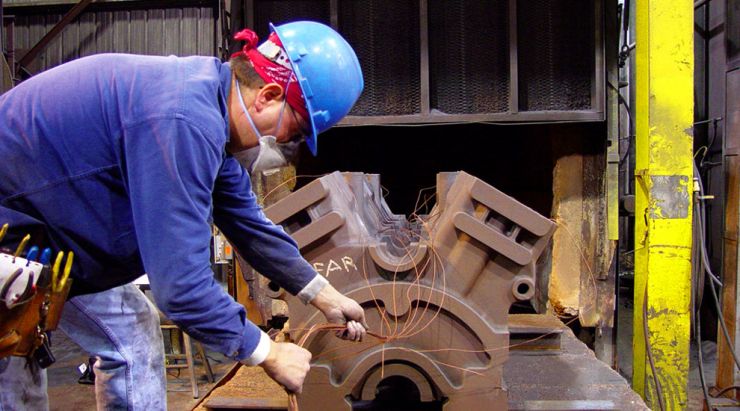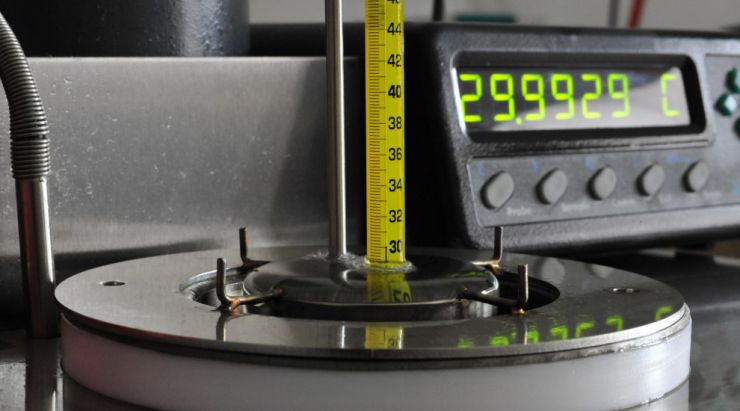 Inspection, Measuring, & Test Equipment Repair
Our facility is equipped with an ISO 9001 certified testing and repair shop — allowing us to repair and calibrate your test equipment in the same place. Bagan employs engineers to troubleshoot, inspect, and repair measuring and test equipment from various industries.
Learn More »
BaganTrack™ Customer Interface
Bagan helps you make the best use of your calibration data for customer audits and accreditation assessments. Bagan customers receive access to their entire list of inspection, measuring and test equipment data through BaganTrack.
Physical / Dimensional
Coating Thickness Gages
Calipers
Conductivity Meters
1-2-3 Blocks
Bore Gages
Bench Micrometers
Caliper Masters
Angle Blocks
Bench Micrometer
Cylidrical Squares
Depth Gages
Depth Micrometers
Dial Indicators
Digital Indicators
Dimensional Euipment
Durometers
Feeler Gages
Force Gages
Force Gages
Gage Blocks (to 4 Inches)
Graduated Cylinders
Hardness Testers
Height Gages
Height Masters
Indicator Calibrator
Knee Blocks
Length Standards
Level Systems
Levels
Load Cells
Magnahelics
Micrometer Masters
Micrometers
Microscopes
Optical Comparator
Pin Gages
Plug Gages
Pressure Gages
Pressure Standards
Profilometers
Protractors
Radius Gages
Refractometers
Ring Gages
Riser Blocks
Rulers
Scales
Scales and Balances
Sine Bars
Sine Bars
Sine Plates
Sine Plates
Snap gages
Squares
Stopwatches
Straight Edges
Surface Plates
Tape Measures
Taper Gages
Test Indicators
Thickness Gages
Thread Plugs
Thread Wires
Torque Transducers
Torque Wrenches
Vacuum Gages
Electronic Equipment
Counters/Timers
Clamp Meters
Current Sources
AC/DC Calibrators
Capacitors
Breakdown Testers
Chart Recorders
Ammeters
Benchtop Multimeters
Dataloggers
Frequency Counters
Handheld Multimeters
High Voltage Meters
Hygrometers
Incubators
Inductors
LCR/Capacitance Meters
Meggers
Multifunction Calibrators
Multimeters
Oscilloscopes
Ovens
Plastometers/Meltflow Indexers
Power Supplies
Power Supplies
Resistors
RTD Simulators
Spectrum Analyzers
Tachometers
Temperature /Humidty Loggers
Temperature Controllers
Temperature Simulators
Transducers
Thermodynamics
Black Body Sources
Infrared Guns/Thermometers
Pyrometers
RTD Probes/Indicators
Surface Probes
Temperature Baths
Thermal Imaging Cameras
Thermocouple Probes
Freezers
Rubber Testing Equipment
Oscillating Disc Rheometers (ODR)
Rubber Process Analyzers (RPA)
Moony Viscometers (MV)
Ovens
Densometers
Shore Durometers
Moving Die Rheometers (MDR)
Tensile Testers
Rubber Test Blocks
Freezers
BF Goodrich Flexometers
Dispersion Testers
Melt Flow Indexers
Dynamic Stress Reflexometers (DSR)
Abrasion Testers
Density Testers
Torque Standards
Dynamic Material Analyzers (DMA)
Plastimeter
Rubber Laboratory Presses