We provide our customers with the highest quality custom cables and interconnects that are physically and electrically appropriate for their application. With our premier customer service, we are able to consult with each customer on designing a cable, or match manufacturer specifications. We specialize in custom solutions.
Quality and innovative cables are key. We provide just that for the most demanding industrial applications.
Our electrical and mechanical engineers are on standby to help and exceed expectations.
Cable Repair and Improvement
Our state-of-the-art testing methods perform automated pin-by-pin failure detections for faster cable repair turnaround. For harsh environments, we retrofit existing cables with more robust connectors, shielding, and carriers to improve the cable and connector lifespan.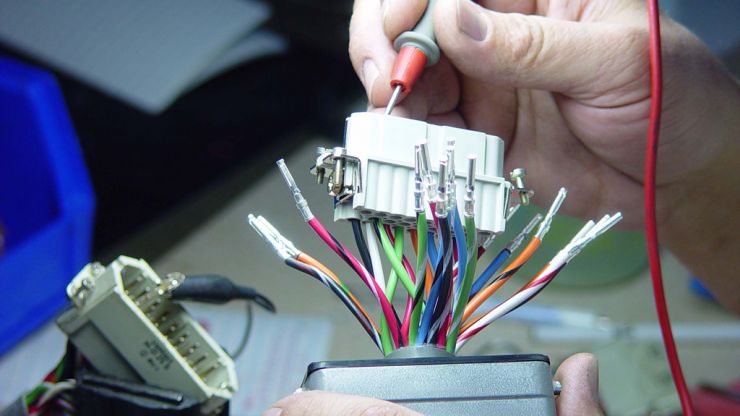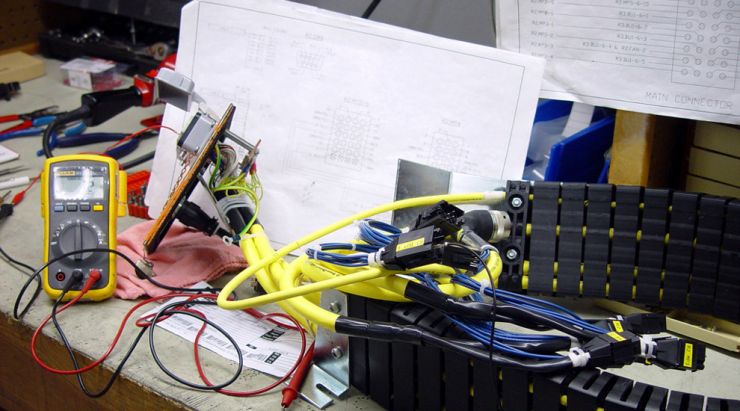 Automated Cable Testing
Our automated cable test fixtures and portable testing units are designed to accelerate circuit testing in manufacturing quality checks, improve troubleshooting in critical maintenance environments, and allow real-time monitoring of prototype testing. We design these durable cable interfaces to accurately, comprehensively, and simultaneously check each circuit of the cable under test.
Custom Cable Assembly
We design new cable solutions and can duplicate or improve existing designs. We can interface with any connectors and cables, and integrate with requested electronic components. We offer on-site evaluations to determine optimal cable configuration and specs.
At Bagan, we can also perform in-house environmental testing of humidity resilience, dielectric breakdown, dielectric withstand, insulation resistance, and temperature fluctuation testing on prototype designs.
Applications:
Military
Aerospace
Numerous Industrial Applications
Robotics
Medical
Testing & Measurement Instruments
Automotive
and more!